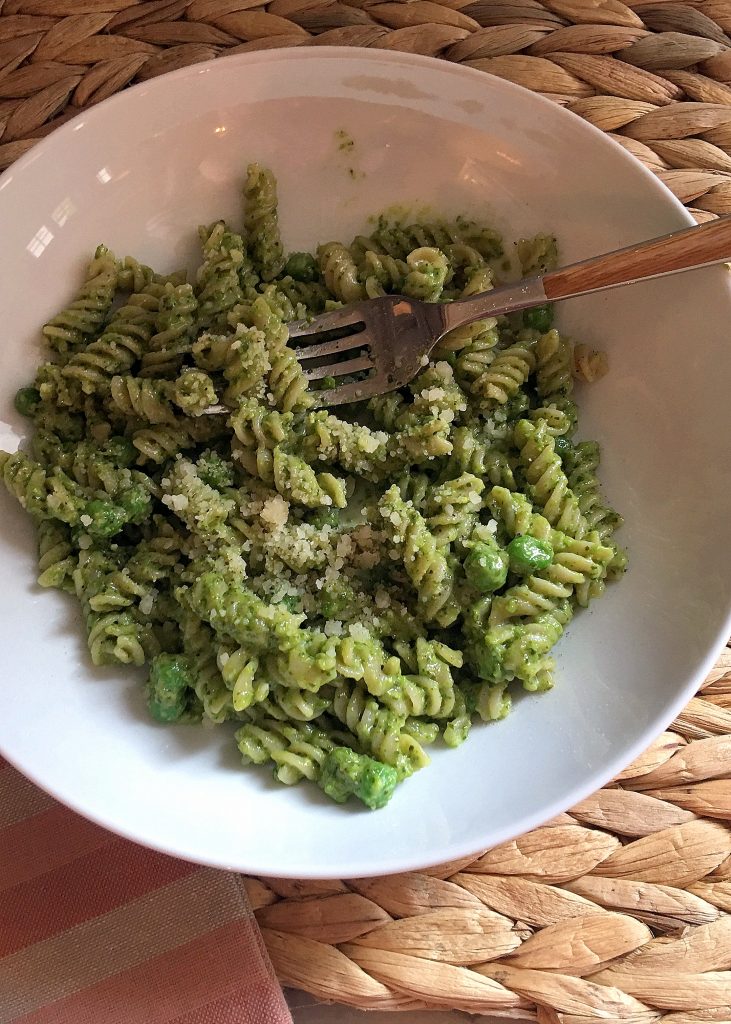 Maddie and I love to watch Food Network and HGTV.  Late weekend afternoons you can usually find us on the couch watching "home shows" or one of our favorite cooking shows. This recipe is adapted from a Pioneer Woman recipe for Pasta with Pesto and Peas that we watched on a recent episode.
To make the recipe slightly more to our taste we used Ancient Grains pasta (a new favorite for it's nutty flavor and bonus if you are gluten free–which we are not).  Lately, we have been trying to eat more whole grains and less processed wheat so we have been experimenting with different pastas from good old whole wheat to various rice/lentil and ancient grain varieties.  The one we used here is available at Whole Foods and has become a favorite in our home.  Dad loves it and honestly, little brother, Harry, probably doesn't have a clue it isn't standard fare pasta.  Just don't overcook it or it can tend to be a little mushy….we usually undercook by about a minute from what the package suggests for an al dente finish.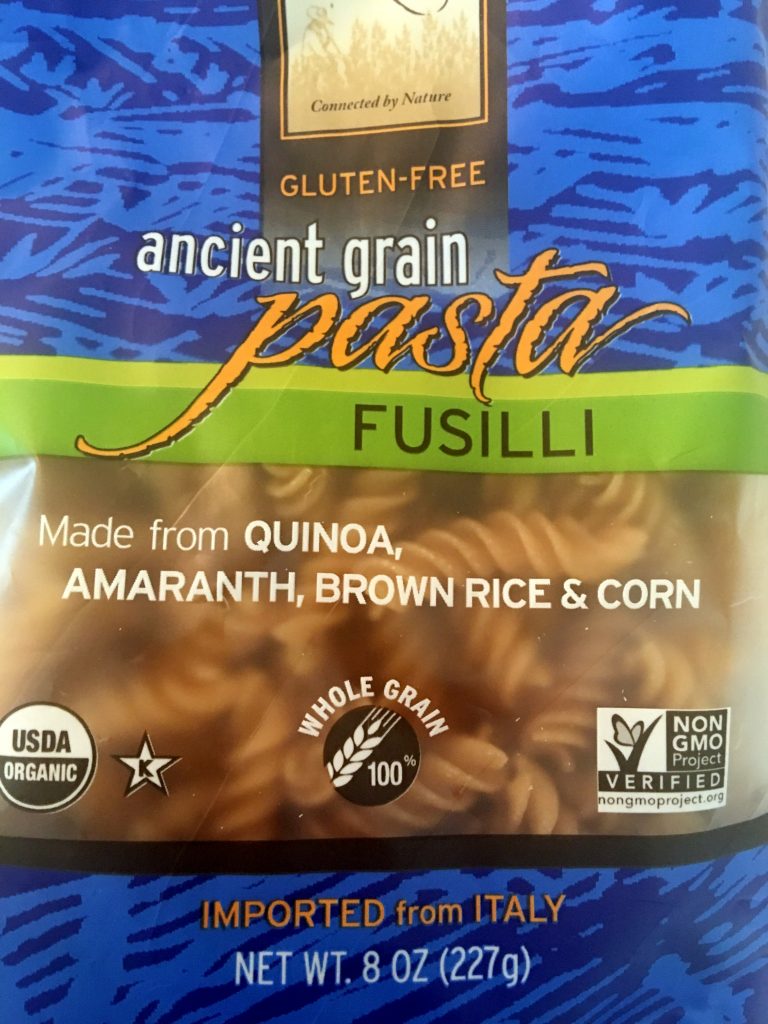 To start the recipe we cleaned the basil and mint (the amounts below are forgiving and you can adjust to your own taste), we usually modify by how much basil we have on hand.  Throw the basil and mint in a food processor with the cheese, garlic, pine nuts, peas and salt and pepper.  (Note, we don't pre-cook the peas and they turn out just fine….who needs another pot to deal with if not necessary!)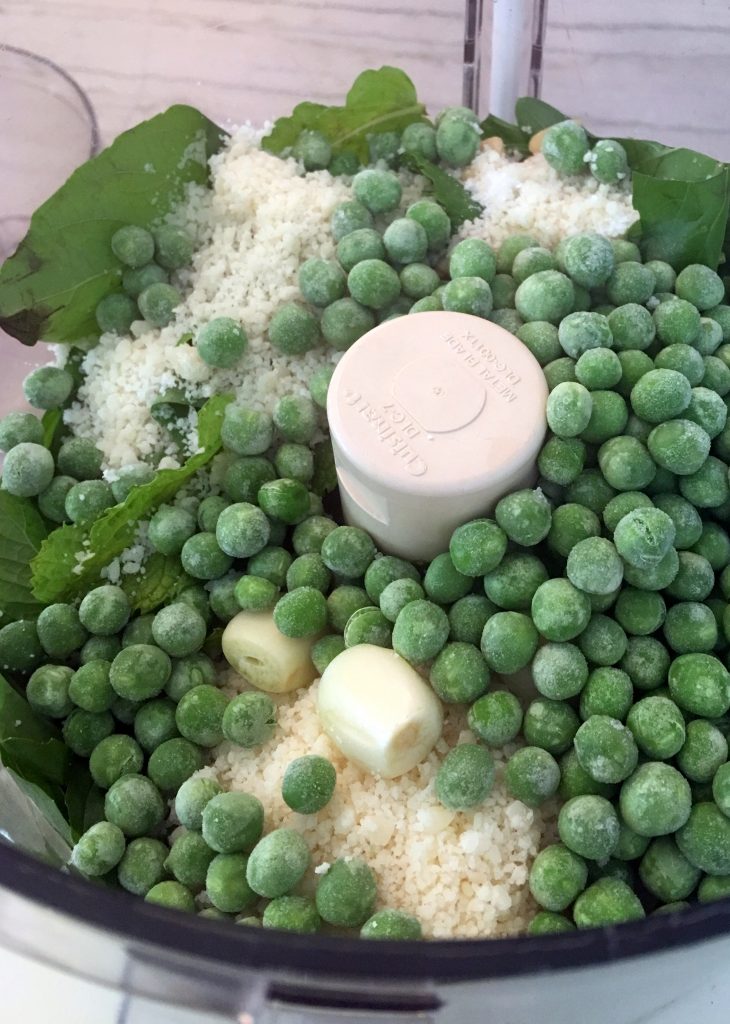 Process until combined and then drizzle in olive oil until desired consistency.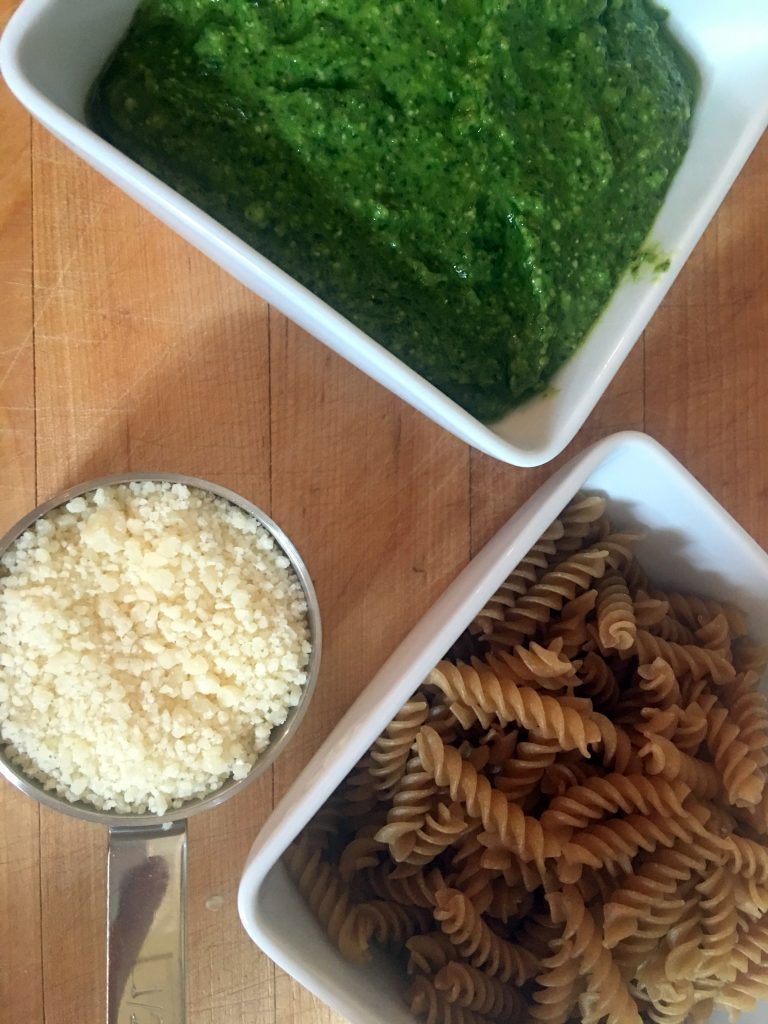 Meanwhile, cook pasta according to package directions for an al dente finish.  In a small saucepan, melt butter and heavy cream.  Then add cheese to incorporate.  Once pasta is finished return to pan and stir in the cheese mixture, followed by the pesto and remaining peas that have been thawing on the counter.  Stir until combined and serve immediately topped with grated cheese and fresh cracked pepper to taste.
Mom has been known to eat the leftovers cold as a pasta salad the next day for lunch.  If you try this recipe, please let us know how it turns out!  Enjoy!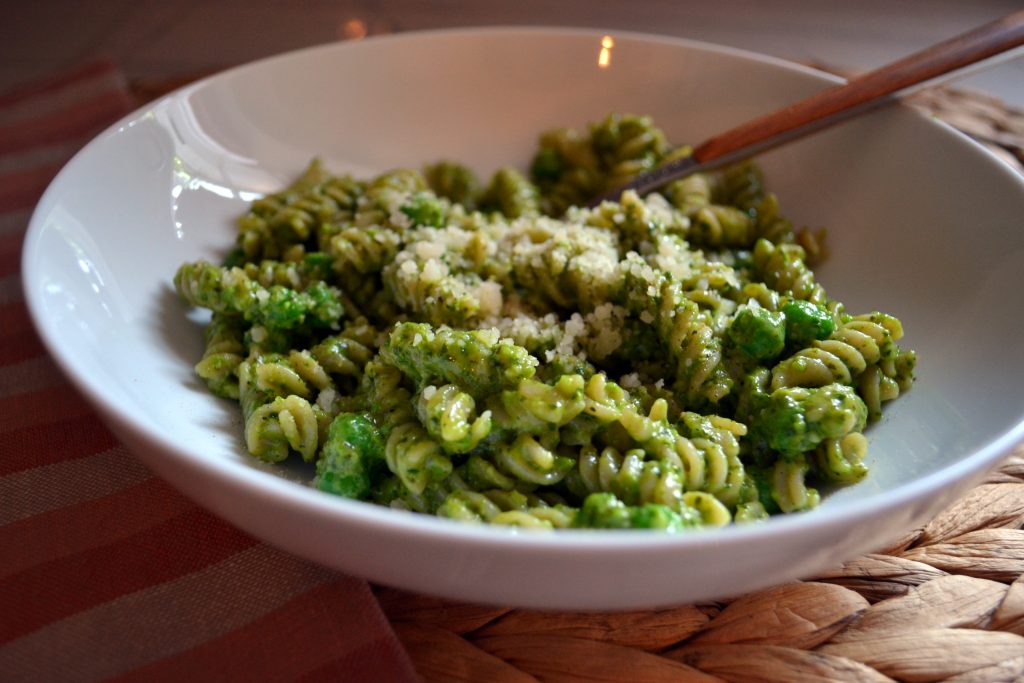 Basil and Mint Pesto Fusilli with Peas
June 13, 2017
: 6
: 30 min
: 30 min
: 30 min
: Easy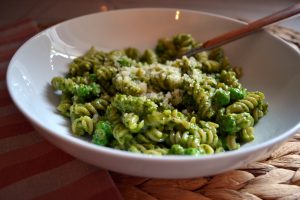 Ingredients
4 oz Basil (one large container)
1/4 Cup Mint (loosely packed and heaping)
1/4 Cup Pine Nuts
1-1/2 C Parmesan/Reggiano, divided
1/4 tsp Salt
1/4 tsp Pepper
1-1/2 C Frozen Peas, divided
3 Cloves Garlic
1/2 C Olive Oil
1TBS Butter
1/4 C Heavy Cream
16 oz Fusilli (we use Tru Roots, Ancient Grains)
Directions
Step 1

Wash and dry basil and mint and place in food processor.

Step 2

Add pine nuts, 1/2 cup grated parmesan/reggiano cheese, salt, pepper, 1/2 cup peas and garlic.

Step 3

Process until blended. Slowly drizzle in 1/2 cup of oil until desired consistency.

Step 4

Meanwhile, cook pasta according to package instructions and remove from heat when al dente.

Step 5

In a separate saucepan melt butter and heavy cream.

Step 6

Once butter is melted add remaining 1 Cup of Parmesan/Reggiano and stir until cheese is melted and combined.

Step 7

Drain pasta and return to pan.

Step 8

Add remaining 1 cup of peas.

Step 9

Pour melted butter/cream mixture over pasta and then stir in Pesto Mixture until incorporated.

Step 10

Serve immediately with fresh pepper and parmesan/reggiano cheese.